History Spotlight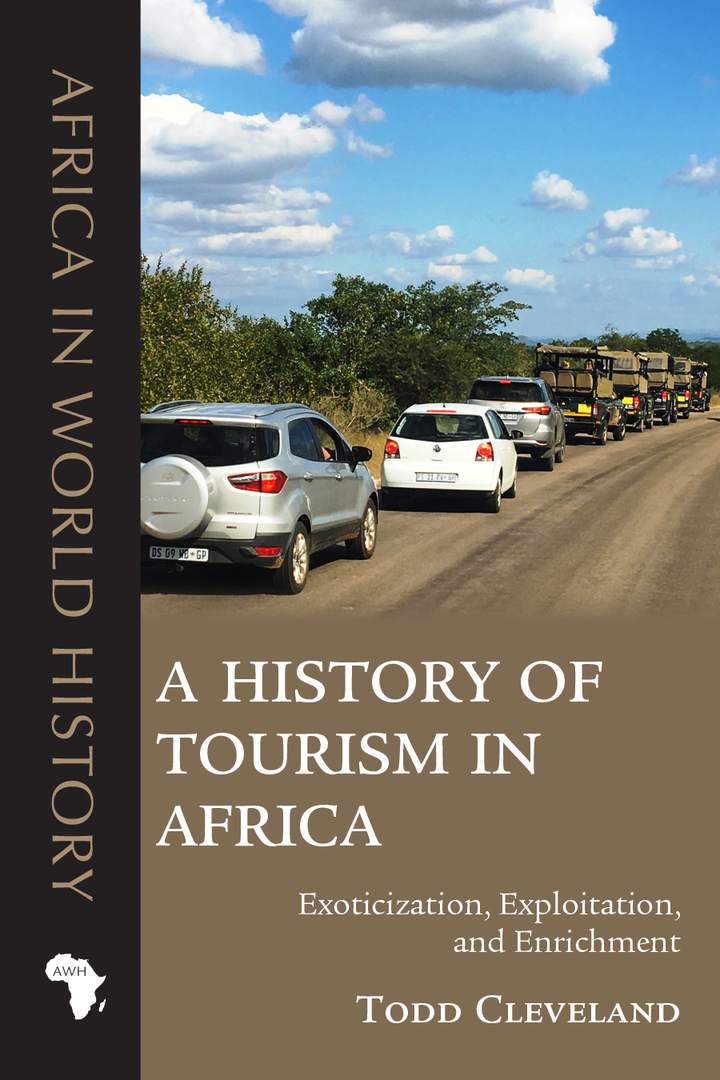 A History of Tourism in Africa: Exoticization, Exploitation, and Enrichment
An engaging social history of foreign tourists' dreams, the African tourism industry's efforts to fulfill them, and how both sides affect each other.
Since the nineteenth century, foreign tourists and resident tourism workers in Africa have mutually relied upon notions of exoticism, but from vastly different perspectives. Many of the countless tourists who have traveled to the African continent fail to acknowledge or even realize that skilled African artists in the tourist industry repeatedly manufacture "authentic" experiences in order to fulfill foreigners' often delusional, or at least uninformed, expectations. These carefully nurtured and controlled performances typically reinforce tourists' reductive impressions—formed over centuries—of the continent, its peoples, and even its wildlife. In turn, once back in their respective homelands, tourists' accounts of their travels often substantiate, and thereby reinforce, prevailing stereotypes of "exotic" Africa. Meanwhile, Africans' staged performances not only impact their own lives, primarily by generating remunerative opportunities, but also subject the continent's residents to objectification, exoticization, and myriad forms of exploitation.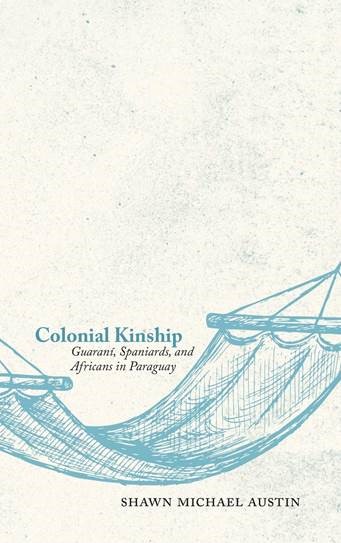 Colonial Kinship: Guarani, Spaniards, and Africans in Paraguay
In Colonial Kinship: Guaraní, Spaniards, and Africans in Paraguay, historian Shawn Michael Austin uses an ethnographic lens of analysis to trace the history of conquest and colonization in Paraguay during the sixteenth and seventeenth centuries. Emphasizing the social and cultural agency of Guaraní—one of the primary indigenous peoples of Paraguay—not only in Jesuit missions but also in colonial settlements and Indian pueblos scattered in and around the Spanish city of Asunción, Austin argues that interethnic relations and cultural change in Paraguay can only be properly understood through the Guaraní logic of kinship. In the colonial backwater of Paraguay, conquistadors were forced to marry into Guaraní families in order to acquire indigenous tributaries, thereby becoming "brothers-in-law" (tovajá) to Guaraní chieftains. This pattern of interethnic exchange infused colonial relations and institutions with Guaraní social meanings and expectations of reciprocity that forever changed Spaniards, African slaves, and their descendants. While disease, Catholic evangelization, and Spanish labor demands collectively precipitated transformative social and cultural changes among the Guaraní, Austin demonstrates that Guaraní of diverse social and political positions actively shaped colonial society along indigenous lines.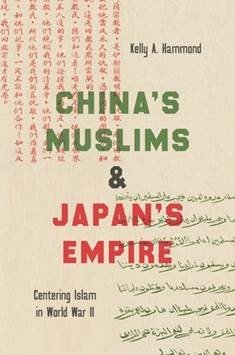 China's Muslims & Japan's Empire: Centering Islam in World War II
In this transnational history of World War II, Kelly A. Hammond places Sino-Muslims at the center of imperial Japan's challenges to Chinese nation-building efforts. Revealing the little-known story of Japan's interest in Islam during its occupation of North China, Hammond shows how imperial Japanese aimed to defeat the Chinese Nationalists in winning the hearts and minds of Sino-Muslims, a vital minority population. Offering programs that presented themselves as protectors of Islam, the Japanese aimed to provide Muslims with a viable alternative—and, at the same time, to create new Muslim consumer markets that would, the Japanese hoped, act to subvert the existing global capitalist world order and destabilize the Soviets.
This history can be told only by reinstating agency to Muslims in China who became active participants in the brokering and political jockeying between the Chinese Nationalists and the Japanese Empire. Hammond argues that the competition for their loyalty was central to the creation of the ethnoreligious identity of Muslims living on the Chinese mainland. Their wartime experience ultimately helped shape the formation of Sino-Muslims' religious identities within global Islamic networks, as well as their incorporation into the Chinese state, where the conditions of that incorporation remain unstable and contested to this day.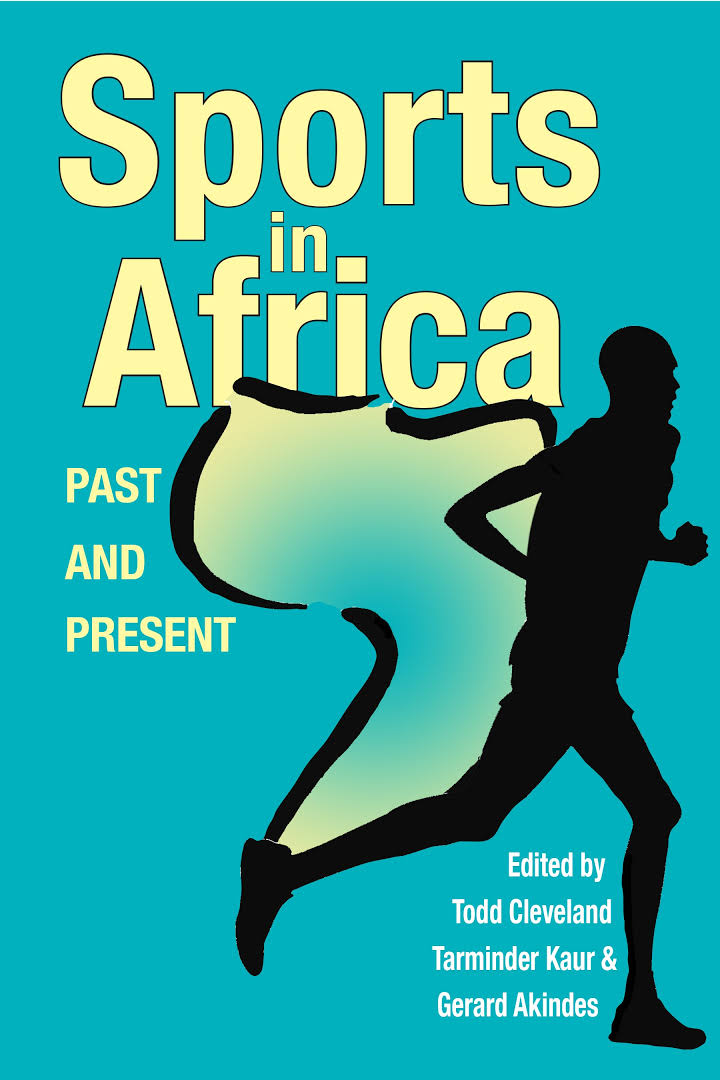 Sports in Africa, Past and Present
Since the late nineteenth century, modern sports in Africa have both reflected and shaped cultural, social, political, economic, generational, and gender relations on the continent. Although colonial powers originally introduced European sports as a means of "civilizing" indigenous populations and upholding then current notions of racial hierarchies and "muscular Christianity," Africans quickly appropriated these sporting practices to fulfill their own varied interests. This collection encompasses a wide range of topics, including women footballers in Nigeria, Kenya's world-class long-distance runners, pitches and stadiums in communities large and small, fandom and pay-to-watch kiosks, the sporting diaspora, sports pedagogy, sports as resistance and as a means to forge identity, sports heritage, the impact of politics on sports, and sporting biography.
These groundbreaking essays demonstrate how Africans past and present have utilized sports to forge complex identities and shape Africa's dynamic place in the world.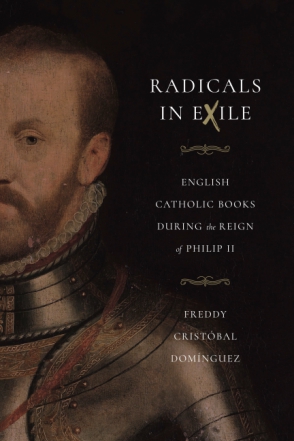 Radicals in Exile: English Catholic Books During the Reign of Philip II
Facing persecution in early modern England, some Catholics chose exile over conformity. Some even cast their lot with foreign monarchs rather than wait for their own rulers to have a change of heart. This book studies the relationship forged by English exiles and Philip II of Spain. It shows how these expatriates, known as the "Spanish Elizabethans," used the most powerful tools at their disposal—paper, pens, and presses—to incite war against England during the "messianic" phase of Philip's reign, from the years leading up to the Grand Armada until the king's death in 1598.

Domínguez looks at English Catholic propaganda within its international and transnational contexts. He examines a range of long-neglected polemical texts, demonstrating their prominence during an important moment of early modern politico-religious strife and exploring the transnational dynamic of early modern polemics and the flexible rhetorical approaches required by exile. He concludes that while these exiles may have lived on the margins, their books were central to early modern Spanish politics and are key to understanding the broader narrative of the Counter-Reformation.